For those who know Neil Rose because of his talent for investing, it may come as a surprise (or not) to know that before embarking on his career in finance he was breaking school records as one of the best quarterbacks in the history of Harvard football.
From humble athletic beginnings at UH Lab School, winning only a handful of games in high school. He went to Harvard and achieved perfection in 2001, leading the Crimson to an undefeated season and an Ivy League Championship. In his career, he set (and still holds) many school records including completions in a season, career completions, career passing touchdowns and career passing yards. In 2002 he was selected to Hawaii's own Hula Bowl.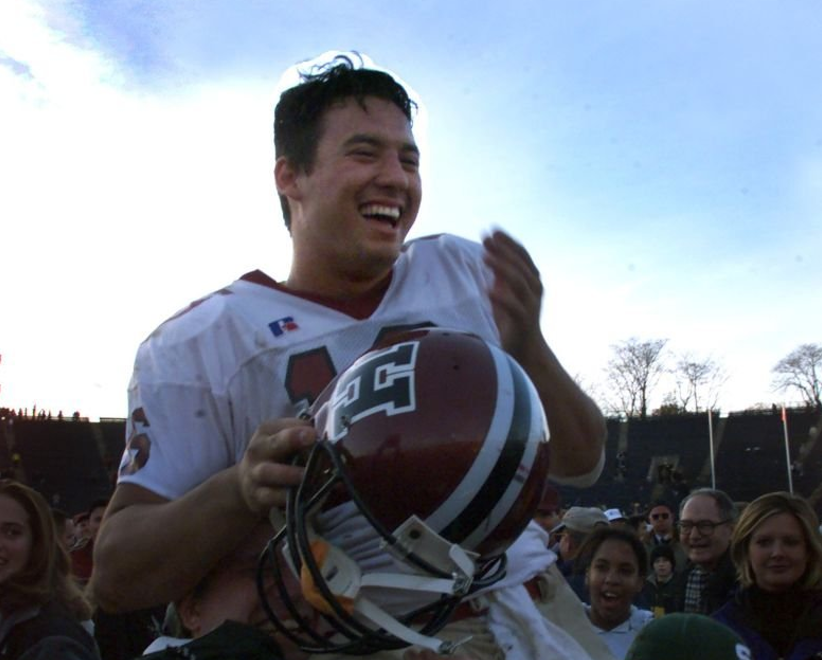 This past weekend the Harvard Varsity Club honored Neil by inducting him into the Harvard Athletics Hall of Fame. Surrounded by his family and many of his teammates, it was truly an amazing event.
Neil spoke of the role of "luck" in his accomplishments on the field and attributing much of his success to his teammates and coaches. Football is, of course, the ultimate team sport, but I asked many of those teammates, who made the trip from all over the country to support their friend, if they agreed with him. Unsurprisingly, they didn't. They described a young Neil who showed a level of commitment, focus, and skill (although speed was never mentioned) that both inspired and demanded the best of all of them.
Neil concluded his speech by acknowledging that while there is luck, it is imperative to be "deserving" of it. How does one be "deserving of luck" you may ask? Through consistent hard work and preparation, you are always in a position to capitalize when luck or opportunity comes knocking.
Here at Regency Capital, we're lucky to witness and benefit from Neil's relentless work ethic on a daily basis, much like his teammates on the football team. While we do our best to be sure he knows his efforts are appreciated, he always deflects and points to our team effort. Neil never wants extra (read: any) attention or strives for personal accolades but this past weekend we were able to see him justly celebrated for his incredible athletic career at that "school in Cambridge".
Congratulations Neil!